Save the Date!
It is first light of the morning and I've just settled into my blind. The peaceful silence is broken only occasionally by the distant caw of crows muffled by a dense fog. From the woods I hear a SNAP! and loud rustling, followed by a large SPLASH! My pulse quickens as I pan my lens over to investigate the source of the disruption…
Want to hear the rest? Stop by Waterman Conservation Education Center on Saturday, May 20th at 11am to here more and see the resulting image. I will be relating stories about the fauna and a wee bit of flora and showing many images never seen on social media. Haven't had time to reserve a spot? That's okay, we'll make room! Hope to you Saturday!
Please feel free to share and spread the word!
Waterman Center is located at 403 Hilton Road, Apalachin, NY
Phone 607-625-2221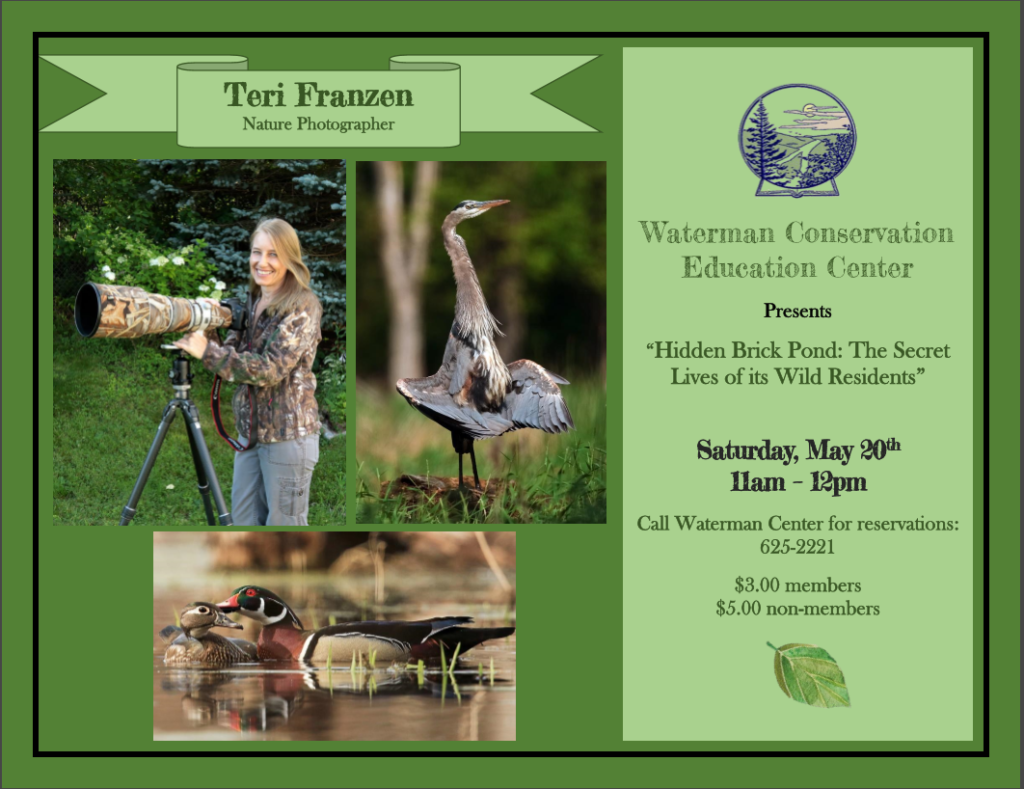 Photo of the Day – May 14, 2017