Monarch butterfly populations are declining at an alarming rate. Citizen scientist Robyn Elman of Queens, New York, is working furiously to combat this decline. For several months each year, Robyn rises at dawn every day to tend to dozens of monarch eggs and caterpillars she has rescued from local sites where their only food source, milkweed, is frequently mowed down. Each morning she checks progress, then heads out to release newly emerged butterflies and retrieve fresh milkweed to feed her fast-growing brood. Sharing engaging and educational stories with her 24,000+ Instagram following and program of "Monarch Mentors", Elman is inspiring others to join in the conservation of these charismatic pollinators. This story explores Elman's grassroots conservation movement that both saves individual butterflies, and ignites widespread enthusiasm for restoring this faltering species, one salvaged egg at a time.
The following sequence illustrates the story line of Robyn's efforts. Additional images can be found below. More are available as requested.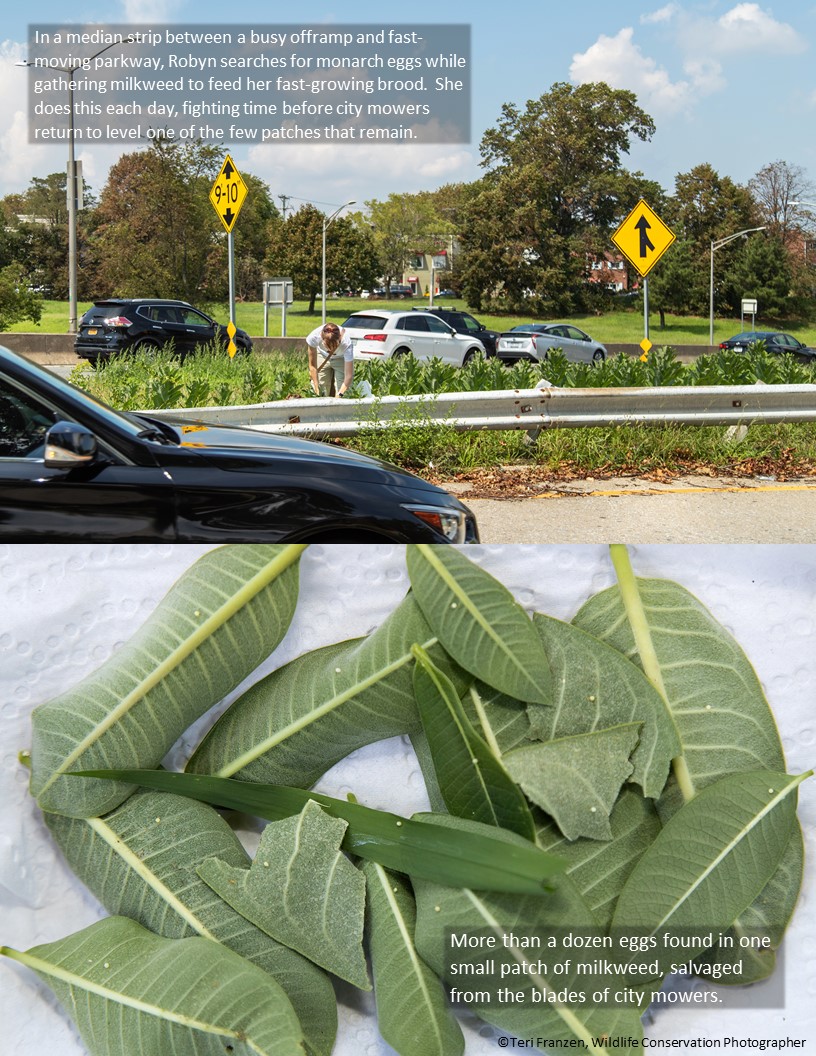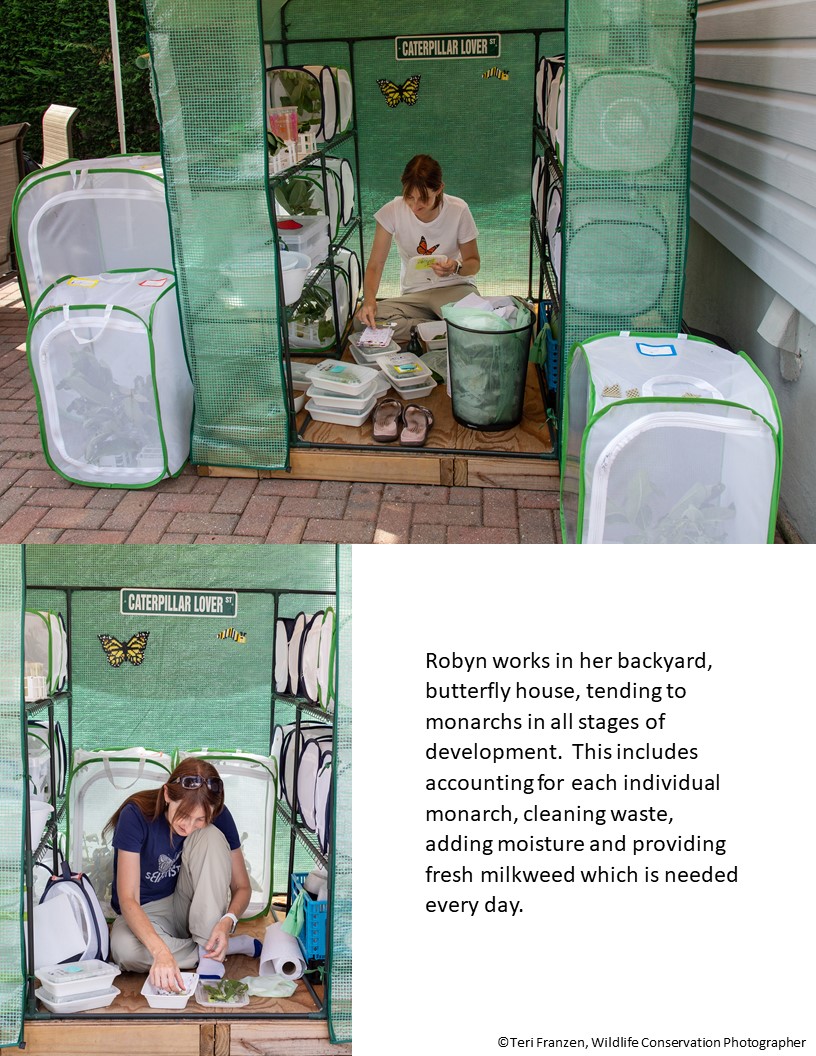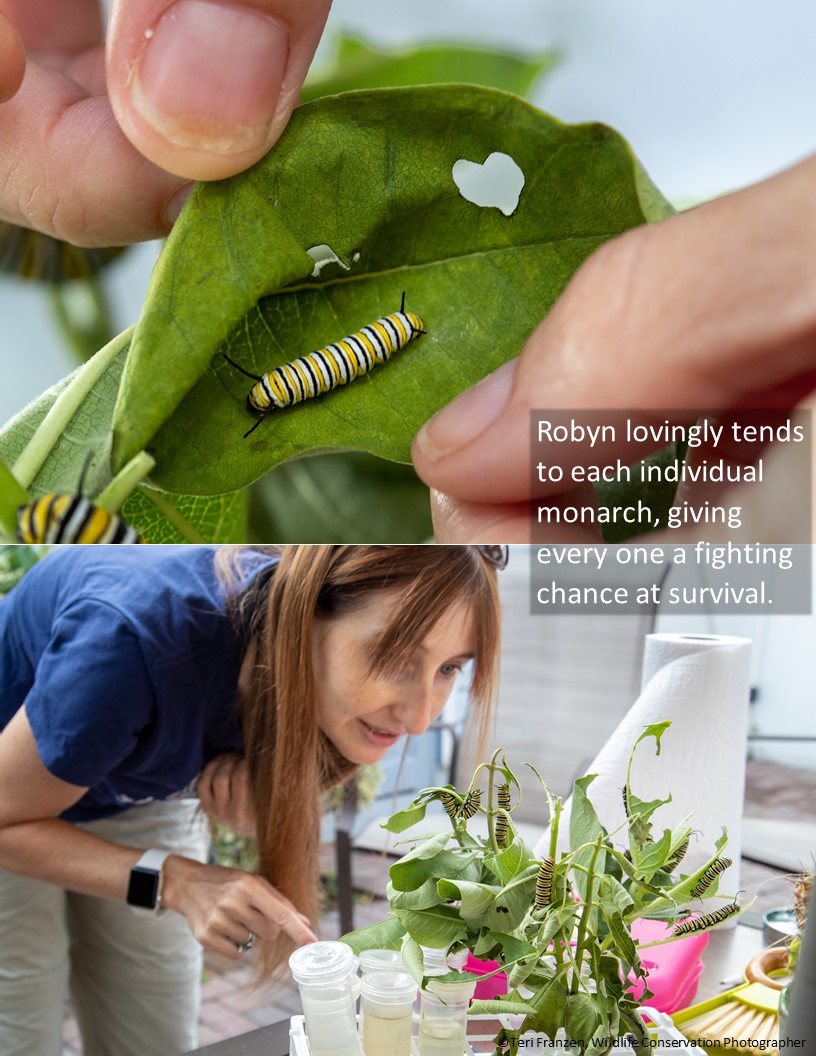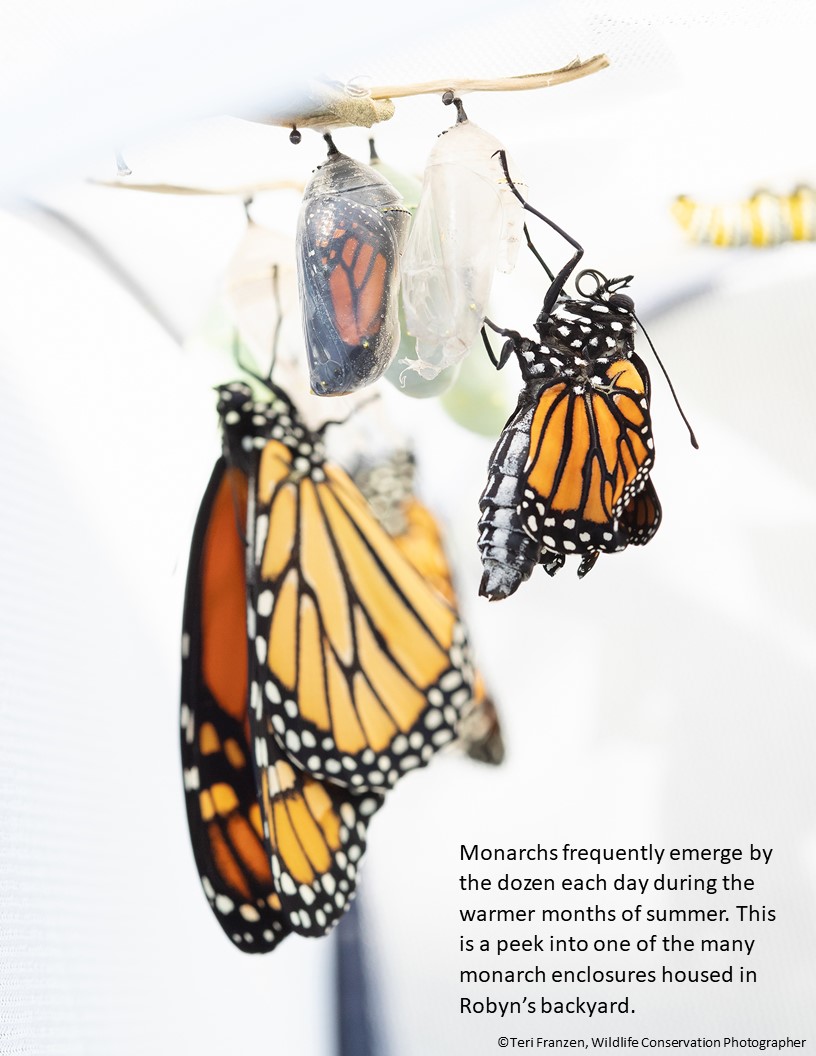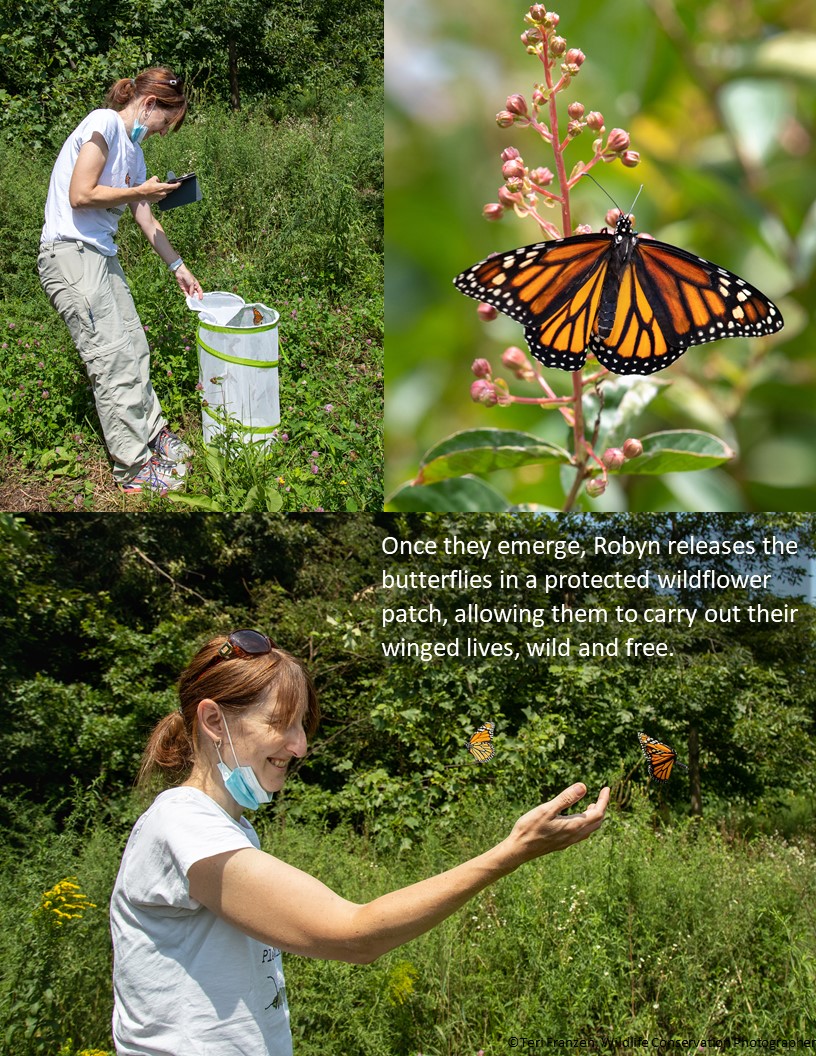 Click an image to view larger and to begin a slideshow. In slideshow mode, click the "i" at the bottom to enable/disable captions.